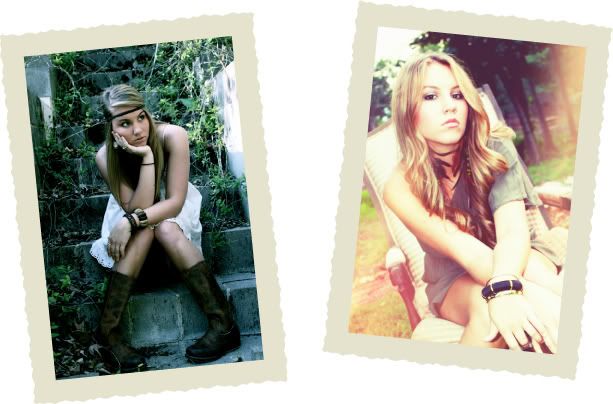 Who?
Krissy, Age 21
Where?
Greer, South Carolina
Style?
Vintage/Bohemian/Hipster
A little bit more...
I have the best friends and family I could ever ask for! I am the middle of two sisters & am lucky to say my parents are still happily married after 25 years. I've been blessed with the same group of girl friends since middle school who are the best friends I could ask for. I have been with my boyfriend, Andrew, for over a year now & he is the perfect guy for me!
She likes...
Favorite Designers/Labels
Tolani
Free People
French Connection
Aryn K.
Lucky Brand
Citizen of Humanity
Jeffrey Campbell
Hobo International
Alex and Ani
Steve Madden
Favorite TV Shows
Honestly, I don't watch much television. Whenever I do, I can easily get sucked into those ridiculous reality shows because they are so entertaining. I usually always have my tv on one of the three channels: E!, Bravo, or National Geographic (i'm a dork).
Pets
I have a miniature dachshund named, Kirby. He is a spoiled and I absolutely love him! He loves to be around people and sleeps with me every night :) I also had a snake, but someone let it out of the cage so he is now free roamin'.
Likes
smell of leather.
outdoors.
jewelry.
nag champa.
technology.
my iphone.
distressed furniture.
shopping-i consider myself a professional shopper.
candles.
alpaca fur.
sushi.
talking-maybe a little too much! (my mom would agree with this one)
Dislikes
animal print.
plastic jewelry.
cheap boots.
higher authority.
split ends.
Interesting Facts?
I use to have dreadlocks, and no I didn't have to shave my head to get them out...luckily. My sisters and I all have names that start with a "K". I drive a hybrid car :) I have attended 5 different colleges and still am working on getting a degree. By the age of 21, I have already managed two boutiques.
Camera?
Canon Rebel T1i