I spent this past weekend in Clemson. On Friday, we went to my friend, Corey's 21st birthday party. His parents rented out the top room at our [mine & andrew's] favorite sushi restaurant. We had so much fun!! On Saturday, we tailgated all day with our friends. Here are some of my pictures from the weekend: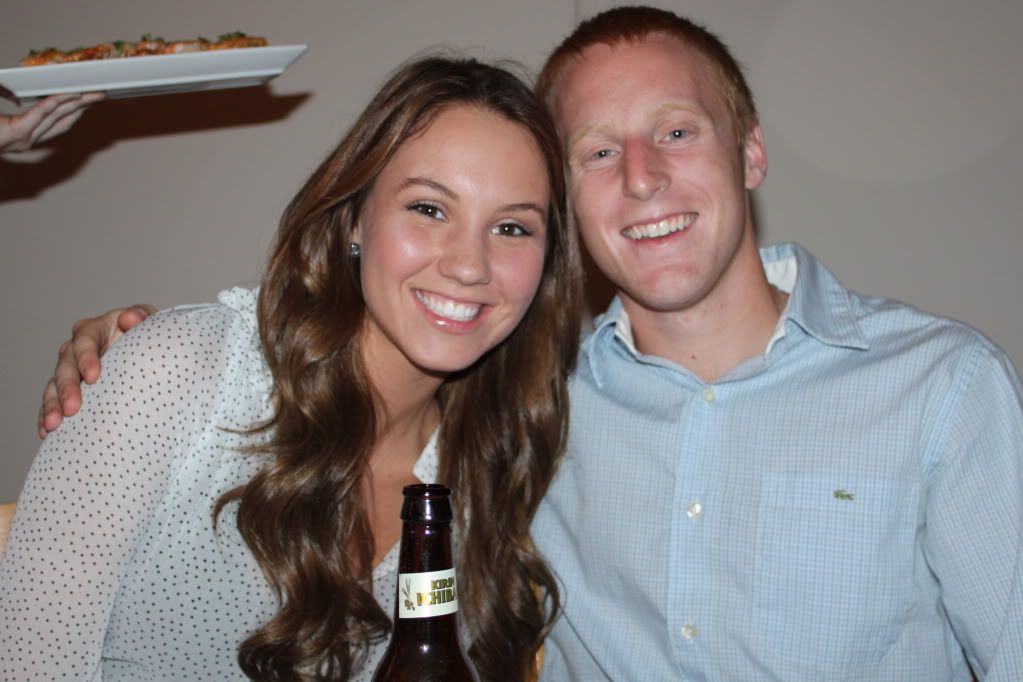 Me and Andrew at dinner.
He was LOVIN' the saki shots. This was bud light with a shot of saki. He hit his head on the table and all the shots dropped in for everyone to start chugging. Check out the picture below.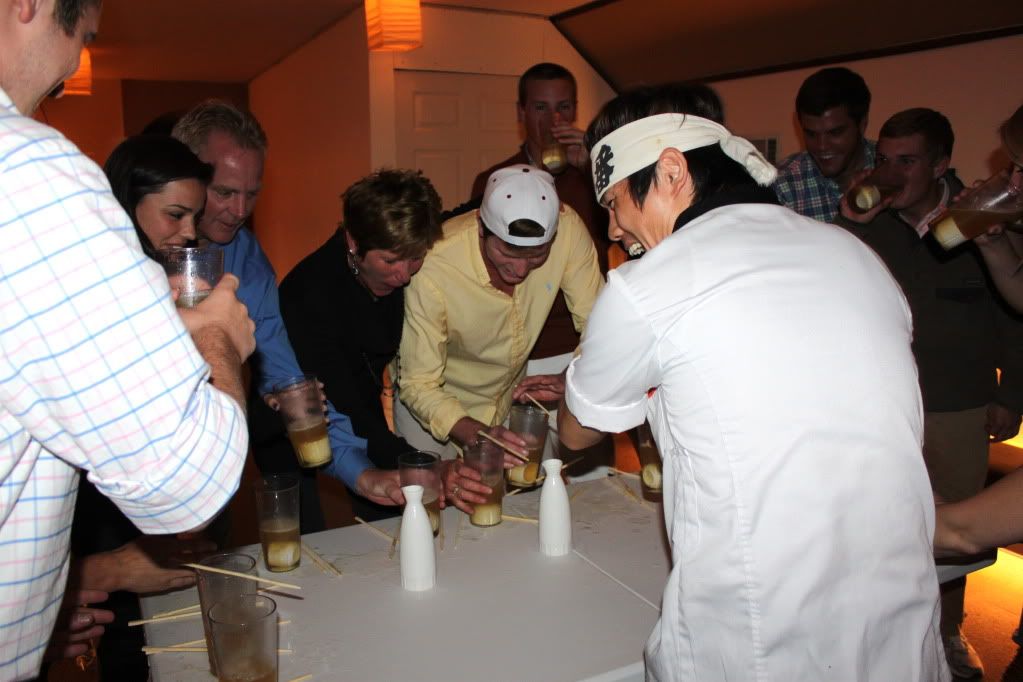 The girls at the party.
Day TWO:
How do best friends end up matching? Of course we didn't know we were both wearing the same skirt, but I didn't bring an alternative gameday outfit and her house is miles away from the stadium so we made the best of it!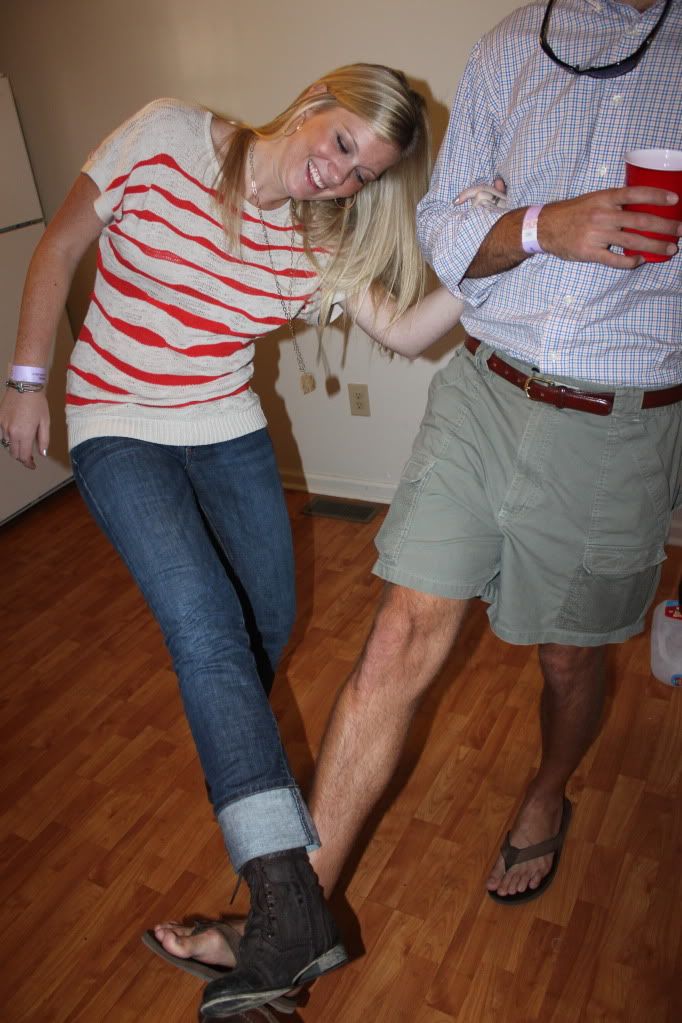 Olivia showing off her new kicks! She is rockin' the grunge boots.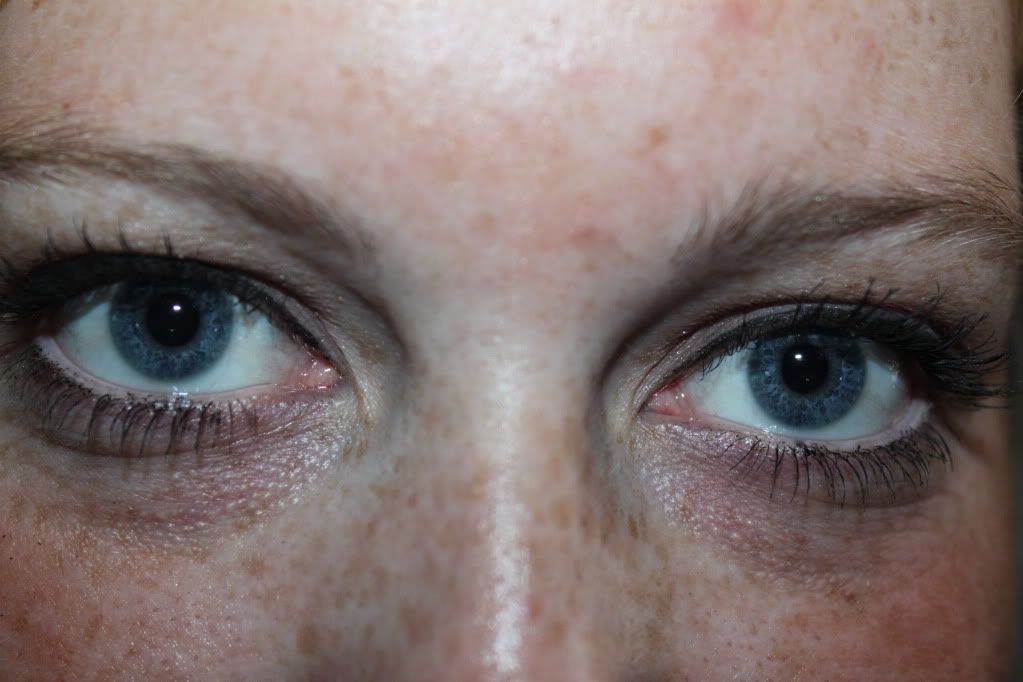 I had to post this picture. Aren't her eyes so pretty?! I love blue eyes! My boyfriend has some amazing baby blues too.
So in LOVE :)
Hope everyone else had a great weekend!!!